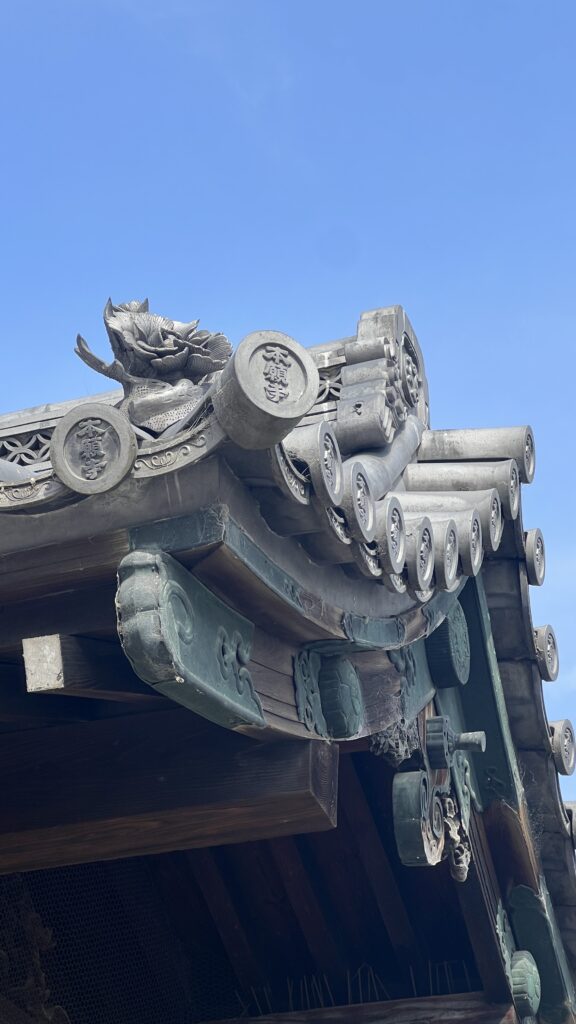 Visiting the temple near Kyoto station on the 4th of March 2023 early in the morning before to many tourists arrive.
A giant kokeshi resting on her side talk to the visitors.
Beautiful Dragon fountain in the temple's inner court.
Renovated pillars decorated with Kirins.
Renovated side entrance door, beautiful.
The Keicho temple bell made in 1604.
A last look at the temple entrance side, you can see Kyoto tower and station down the Karasuma street.